Fast, Secure and Efficient
Pay-At-The-Table Experience
Build a better customer experience in your restaurant
Improve your restaurant's efficiency
TenderPOS provides a state of the art integrated smart payment terminal that gives your customers the convenience of taking orders and paying their bill at the table
Pay at Table Solution
you can order, print a bill, and close off a table straight from the smart payment terminal
Faster Payment Processing
Up to four times faster - processing card payments in just 15 seconds
Removes Human Error
Bill totals appear automatically on the card terminal so there is no chance of entering the wrong amount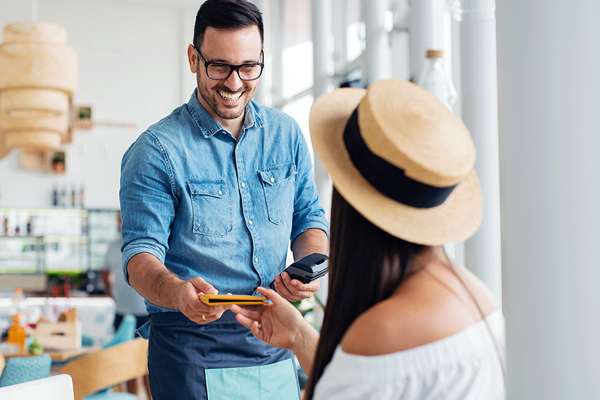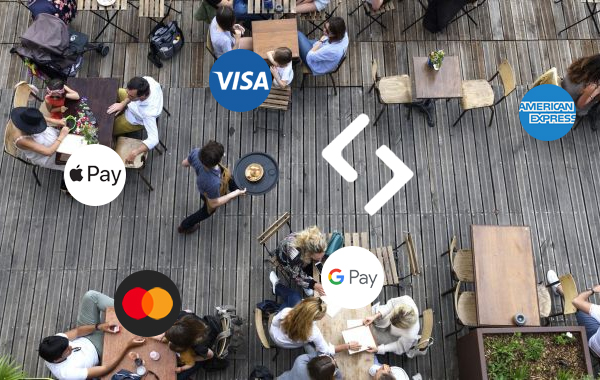 Whatever way your guest wants to pay, Pay at the Table has you covered by easily integrating with our brilliant payment Terminal. From contactless payments, EMV chip, Android Pay, Apple Pay, and more, we support virtually all payment types.
Offer More Ways to Pay
With our pay at the table devices, you can accept EMV, swipe, contactless NFC, mobile wallets, and allow international customers to pay in their own currency with Dynamic Currency Conversion.
Smart payment terminal
Integrate TenderPOS with your smart payment terminal. Bill totals, split bills, bonus points, tip amounts — everything automatically sync with the database. No more human error, no more manual reconciliation.
Protect Every Transaction
Lasagna, cake, crepes — all good things have layers, including our secure pay at table devices. Protect all transactions with three secure layers: EMV, encryption, and tokenization.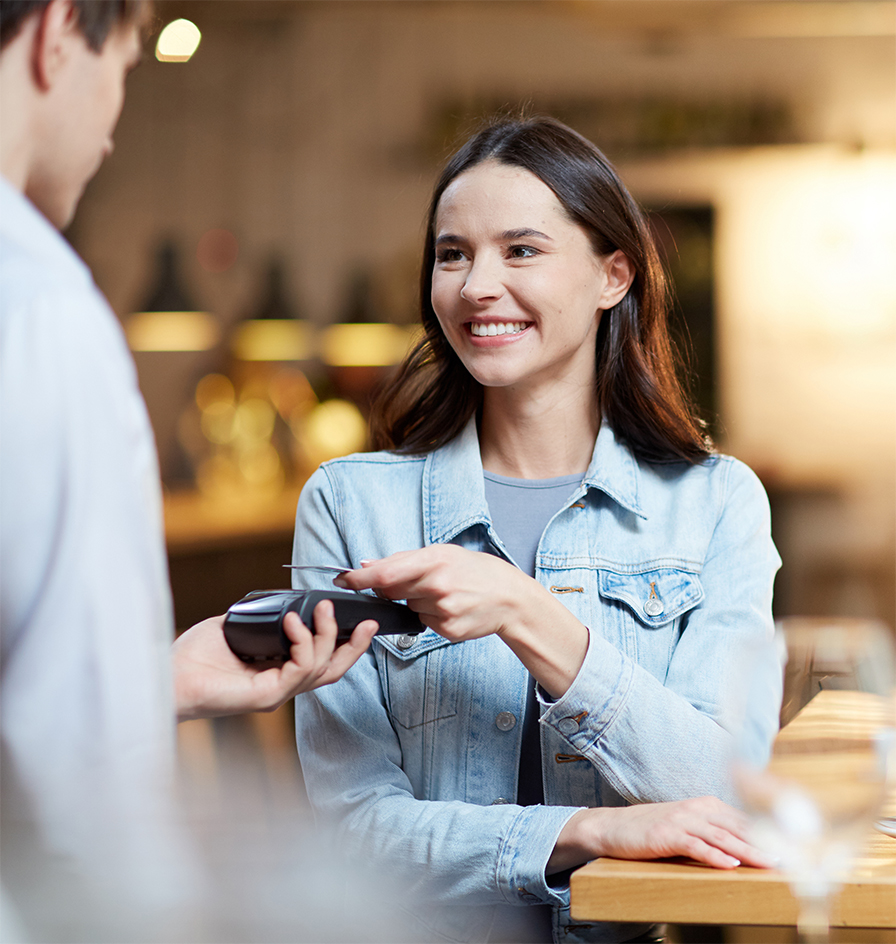 Simply Brilliant Pay-at-the-Table solutions
TenderPOS Pay means you'll be benefitting from the UK's lowest "fixed fee" payment solution.
Benefit from cheap, fast and secure card payments with our free app and simply brilliant payment device.
We'll set your account up in minutes and your brilliant business will be trading in no time – what are you waiting for?
No Monthly Fees | No Minimum Charges | No Hidden Costs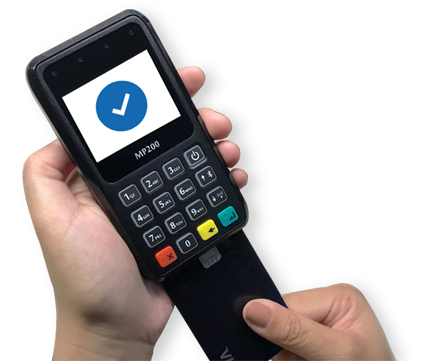 MP200 WIRELESS TERMINAL
Integrate wireless terminals with TenderPOS
Take payments anywhere in your restaurant by integrating the MP200 wireless terminal with your POS software. The most adaptable, secure, and innovative device offering organizations and businesses of all sizes a next-generation mobile payment solution.
SATURN1000 SMART TERMINAL
Smart Payment terminals with TenderPOS
Take payments and manage your restaurant anywhere with the Smart Terminal. Simply install our TenderPOS system on the smart terminal. You can wander around the tables taking orders and payments at the same time. Drinks orders will print off at the drinks printers and Food will process to the kitchen immediately.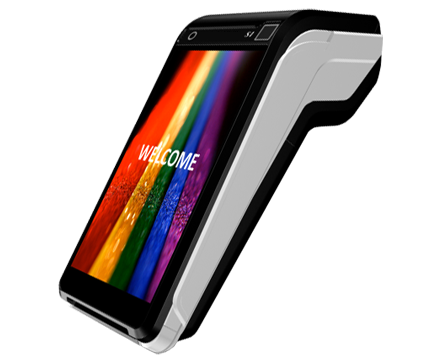 Ready to offer tableside payments?