Enhance Your Business With
Online Ordering
Build a better customer experience in your restaurant
Brilliant Online Ordering Solution
TenderPOS is the simply brilliant EPOS solution your business needs. Simple to learn and intuitive user interface combined with powerful data-rich web reporting will help give your business the edge it deserves.
TenderPOS online ordering is an integrated mobile ordering technology solution, empowering your customers to order and pay for their food and drink exactly as they want to – at their own convenience, and via their smartphone.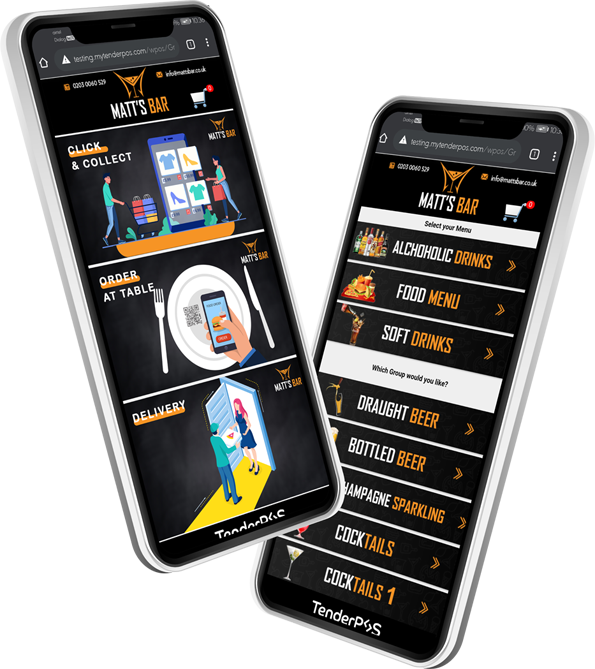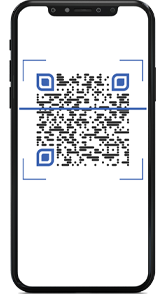 STEP 1
Scan QR Code placed on the table with mobile phone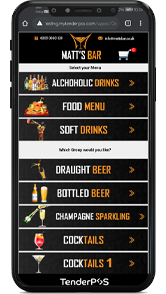 STEP 2
Customer browse's the menu without downloading any app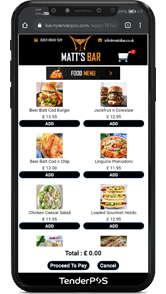 STEP 3
Select the items and send the order to checkout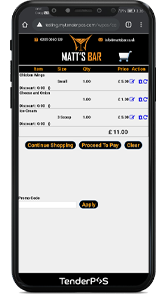 STEP 4
Checkout order and make payment. Received an instant notification and send
order for preparation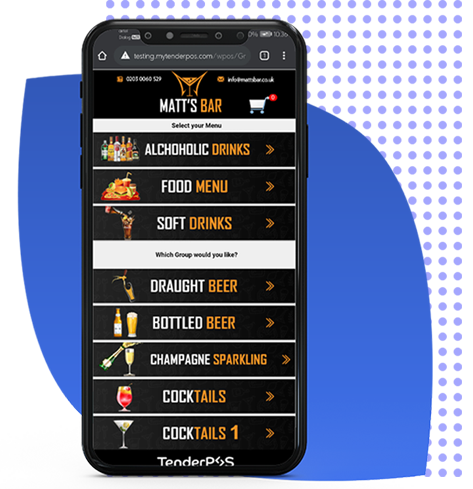 TenderPOS order-at-table solution with a user-friendly design. Developed to bring your customers directly to you!
Customers can easily view your menu, order food & drinks and pay directly from their mobile phones, using your very own branded online ordering solution. Receive an instant notification on the EPOS system or a standalone tablet and instantly send the order to your kitchen for preparation.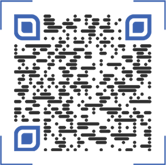 Customers scan QR code at their table using their mobile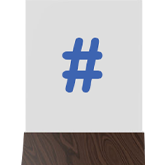 They select their table number, place an order and pay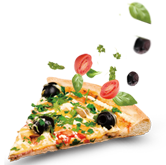 Orders are sent directly to the kitchen/bar and served to their table when ready!
Ready to offer online ordering?